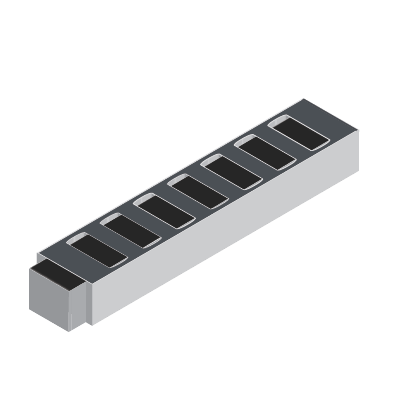 Surface Drainage
Surface drainage is a part of construction, especially for roads and urban projects. Surface drainage is simply the removal of surface/sub-surface water and this must be factored into any type of construction planning. The Johnson Bros Group can offer a range of surface drainage products and services which include;
First Fix Plumbing
Drainage Systems
- Swale Drains
- Point Drains
- Trench Drains
- Drains
- Slot Drains


First Fix Plumbing
First fix plumbing is in relation to the initial installation of pipework required including water supply, space heating and wastewater drainage.
We offer a range of products for plumbing fit-outs in different sizes, shapes and angles, including;
- Compression fitting
- Overflow pipes
- Traps and wastes
- Galvanized steel, copper, PEX, CPVC supply pipes
We can also offer general corded, cordless and hand tools to support first fix plumbing activities including channel locks, pipe wrenches, pipe cutters and levels.
Drainage Systems
There are a several variables to consider when choosing the right drainage system to adopt, such as environmental considerations, anticipated water flow volume, drain location, surface and underground barriers as well as aesthetics and budgeting. Identifying each variable impact will help assess which drainage system will work best for you;
Swale drains
Swale drains are used in residential and commercial outdoor areas to mitigate from potential flooding and soil erosion. Their appearance can be simply camouflaged as a shallow ditch within the lines of turf and/or vegetation.
Point Drains
These types of drains are used in areas, such as showers, where water is collected at a single point. This type of drain is multifaceted and can be used in many areas based on structural and environmental needs.
Trench Drains
Trench drains are a standard drainage system. These are a surface system that's covered with a heavy metal grate. They are used to intercept the flow of water over large surface areas of ground. This type of system is used within the larger community and can be found around commercial buildings, restaurants and even around the pool perimeter.
HDPE Drains
HDPE drains work under the same format of trench drains, however because of their high chemical resistance they are a suitable option for industrial applications.
Slot Drains
Slot Drains are a modern and innovative design that focus on easy installation and low maintenance up-keep whilst also being able to handle significant water flow. Its suitability factor also means it can be adopted in many environmental contexts.