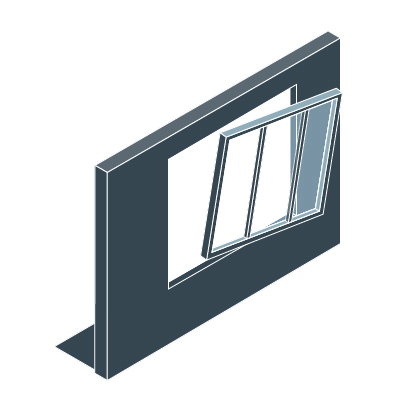 Lock Up
Johnson Bros Group can provide a large variety of security, window, awning and lock up options including:
Windows
• Aluminium windows
• Sliding Windows
• Multi-Stack
• Bi-fold
• Double Hung
• Awnings
Insulation
• Reflective insulation
• Bulk Insulation
• Spray insulation
Wall and Ceiling Linings
• Plasterboard
• Fibre cement
• Villaboard
• Cornice
• Adhesives and Sealants
• Jointing Tape and Compounds
• Ceiling Tiles
Doors and Door Frames
• Wood
• Aluminium
• Fibreglass
• Vinyl
Cladding
• Natural stone
• Timber
• Brick
• Fibre cement
• Metal
Garage Doors and Rollers
• Roller
• Sectional
• Tilt


Windows
Windows allow for a secure opening to the outside plus allow for a visual for the outside and inside plus also lets in light into the room. Windows do come in an array of styles as listed below.
Aluminium windows
Are popular due to their soundproofing capability, moisture resistance, minimal maintenance upkeep, durability, affordability as well as being eco-friendly.
Sliding Windows
These are the most common type of window in domestic projects.
multi-stack
A cost-effective option that functions like the sliding window, this option works in layers to cover a more extended distance.
Bi-fold
These windows create a free-flowing and open ambiance between indoor and outdoor areas, much like that of bi-fold doors.
Double Hung
These windows work well in both traditional and modern households where there are restrictive opening spaces. The style also provides controlled ventilation options.
Awning
These windows tend to be positioned higher up on walls and work well for wet-weather conditions as they can partially remain open.
Insulation
Fitting insulation provides a balanced internal climate for comfort, dramatically reduces energy bills and acts as a sound barrier between levels. There are a variety of insulation options on offer depending on the project's needs.
Reflective Insulation
Reflective insulation is a popular choice for warm climates. This multi-faceted insulation can be installed within the floor, walls and ceilings and is able to deflect heat from entering the property.
Bulk Insulation
Bulk insulation stops heat filtering into the room. It is produced in a range of different materials like glass, wool, natural wool and recycled paper.
Spray Insulation
This relatively modern insulation format is a great option that offers flexibility in hard-to-reach places whether it be in your floor, ceilings, or walls. Its moisture resistance feature also provides a barrier to prevent sagging and ensure longevity.
Wall & Ceiling Linings
There are several products involved in creating interior linings of walls and ceilings including the following:
Plasterboard
Plasterboard, (gyprock, gypsum board or drywall) is commonly used in construction of interior walls and ceilings in Australia. Plasterboard is a popular option as it is both cost effective, lightweight, and durable and provides a smooth base for optimal paint finishing.
Fibre Cement
Fibre Cement is a popular alternative to plasterboard with its durability and design versatility and is ideal for wet areas like bathrooms, laundries, and kitchens.
Villaboard
Villaboard is predominantly used in bathrooms and other wet areas with its ability to deter damage caused by moisture and keep its structural integrity.
Cornice
Cornice, (crown, coving or cove) moulding is a common decorative feature that's used to complete a space between an interior wall and the ceiling.
Adhesives and Sealants
Adhesive products are used as a bonding element to adhere products like plasterboard and fibre cement to timber and steel framing as well as masonry. Sealants, on the other hand, are used to seal the open spaces that exist between surfaces. Different sealant products can be used as a general gap filler as well as for designated wet surfaces.
Jointing tape and compounds
Jointing tape and compounds go hand in hand to create strengths between joints on plasterboard and fibre cement as well as create a smooth finish for the painting stage. There are a range of jointing compounds available that come in different formats and are used for specific applications (mould-resistant) through to all-purpose uses that can save both time and money.
Ceiling tiles
Ceiling tiles (panels) are used in commercial-based applications including schools, office complexes, shopping centres and public areas. Our range consists of economic to premium options to suit varied levels of desired acoustic control and style choice.
Door & Door Frames
Doors are not just for entry and exit points – they can be utilized for a multitude of functions and can ultimately change the appearance of s given area. We also provide supporting accessories like door locks and can customize our range to provide specialized products like security and fire exit doors.
Considering the above factors should narrow down the style of door that is most suitable. We can source a range of doors including, but not limited to;
- Hinged doors
- Bi-fold doors
- French doors
- Stacker doors
- Sliding doors
- Security doors
In conjunction with selecting your door type, you should also consider the type of material you may need want to utilize for your door frame as this can affect not only the appearance of your door, but its strength and longevity.
Wood
Is the most common and affordable option. Its material composition makes it a good insulator so provides an extra level of comfort for a room and also functions as a noise restrictor that reduces sound travelling between rooms.
Aluminium
Is a cost-effective material that is better at withstanding weather conditions compared to that of wood. It can cater to a range of applications in both residential and commercial settings, such as a sliding door, swinging door and bi-fold systems.
Fibreglass
Fibreglass offers many advantageous features that can be used for numerous applications. It's design flexibility allows it to be painted with a range of colours at your convenience. Its composition also means that it is low maintenance and won't rot or warp and resists denting.
Vinyl
A popular door frame option, vinyl is an affordable option that is both energy efficient and cost-effective.
Cladding
There are a variety of cladding options that can both protect and insulate. Cladding materials on offer can include;
Natural Stone
Sandstone, bluestone and slate are great options to utilize for feature walls, pool areas and retaining walls. Although more expensive and more complex to install, this type of material is durable and can be easily maintained.
Timber
Timber cladding is an all-round material that provides extensive insulation benefits. It's environmentally friendly, easy to install and stylish. Because of these features, its application is becoming widely used across both residential and commercial buildings.
Brick
Brick wall cladding is a great option to consider as an alternative option to timber there is a reason why it is one of the oldest running exterior wall cladding systems. It offers thermal efficiency, insulation and is also weatherproof and fire resistant.
Fibre Cement
Is a material that combines sand, cement and cellulose fibres and is used for a range of external wall cladding applications on both residential and commercial sites. It has an extensive ability to handle diverse weather conditions with its resistance to moisture, fire and termites.
Metal (Aluminium and Steel)
This type of cladding, commonly made from aluminium or steel is mostly used across commercial and industrial applications. Both materials are fire-resistant yet are significantly poor in their thermal and insulating properties. Steel is not a great performer in coastal areas and is more commonly prone to corrosion then other material types. However, steel is found to be more durable and less susceptible to damage compared to aluminium. Aluminium is a more affordable option and is quicker to install with its lightweight construct.
Garage Doors and Shutters
Garage doors differ to regular doors due to their size, build and function. They are, however, important in keeping items secure in commercial buildings. The different types on offer from Johnson Bros Group are as follows;
Roller garage doors
This traditional garage door is affordable and suitable for compact areas and to meet certain weather conditions, like high-wind areas. Their versatility in size and application makes them a great all-rounder.
Sectional garage doors
Sectional garage doors are comprised of separate panels that rest on top of the garage ceiling when opened. Their adaptability in material composition such as glass, vinyl, wood, aluminium, and steel are a useful feature to cater to a wide range of style choices.
Tilt doors
Tilt doors are an ideal option for garage doors with limited height restrictions as their functionality to swing outwards resolves this space limitation issue that may be encountered with other garage door types.