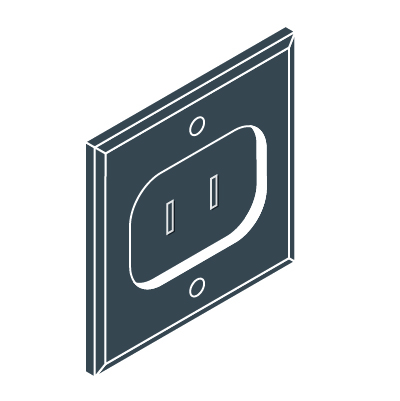 Fix Out
Johnson Bros Group provides a comprehensive range of products and services for the fix out and flooring stages of construction. Johnson Bros Group can cater large scale industrial and commercial applications to smaller residential projects. The products and services on offer include:
Joinery
Finishing and Trim Timber
Plumbing
Electrical
Stairs
Hot Water Systems
• Electric heaters
• Gas heaters
• Solar hot water systems
• Heat pump systems
Fasteners
Water Tanks
• Plastic
• Fibreglass
• Concrete
Tiles


Joinery
Joinery supplies enable the design and customise bespoke solutions for a wide range of commercial and residential applications, including cabinetry, mouldings and door and window frames. The product range includes biscuit and dowel joiners and kits, dovetailing and pocket hole jig kits, general joinery tools including carpenter's mallet, blades, mortice kits and adhesives amongst other products that can be sourced.
Finishing and Trim Timber
Trim timber can be useful in covering expansion gaps, smoothing the transition between different flooring materials and as a protection cover for walls, amongst other functions. Finishing timber can completely transform a space so it is important to consider the level of impact and style you are wishing to achieve.
Plumbing
Plumbing involves the concealment of waste and water pipes within your walls and floors that will lead to areas such as baths, sinks, toilets and showers. It will also include gas connection such as gas appliance installation or the installation of boiling water units.
Electrical
We stock a variety of products and equipment that may be included within this stage of construction, including lighting, power outlets, ovens and cooktops, heating and cooling appliances, electric hot water units and home automation systems.
Stairs
A staircase is a vital part of a building, especially where access is required to reach upper levels. Stairs are a functional component of a building however they also can enhance the aesthetic design of a home. We have a range of options in designs and materials like wood, glass, metal and concrete to cater for a range of residential and commercial applications. We also supply a range of accessories including handrails and stair posts.
Hot Water Systems
Hot water systems are needed in any residential or commercial building. There are many different types of heating systems to suit different buildings. These types include;
Electric heaters
Quick to install and can be utilised in both an indoor and outdoor setting. This type of system can also be used in conjunction with a solar heating system.
Gas heaters
Are installed outdoors due to their venting requirements and are typically cheaper to operate than electric heaters long-term.
Solar hot water systems
Are costly to install and may require boosting by gas or electricity in areas that do not capture sunlight as frequently.
Heat pump systems
Are an energy efficiency option that will be required to have an outdoor installation set-up for ventilation.
Water Tanks
Water tanks are large storage containers used to store high volumes of water. These tanks can be for drinking water, irrigation, household use as well as emergency use. There are different channels that can be used to source water, including rainwater, streams and lakes and groundwater. Whichever the reason, JBH can provide a variety of products to suit the application. These include:
Plastic water tanks
Are an affordable option that is lightweight and durable and can be used for many applications.
Fibreglass
Is an expensive option however it offers extensive durability compared to other materials as they are not prone to corrosion or worn down by chemicals.
Concrete
Is heavy and sturdy material; concrete tanks can be installed either above or below ground. If maintained properly, they can last a very long time. Because of their porous nature, they must be suitably lined with plastic to reduce water leakage.
Fasteners
Fasteners are used in almost every residential, commercial, and industrial application to hold items together. When selecting which fastener to use, consider its application as well as the most compatible material to identify the most suitable choice;
- Anchors
- Brackets
- Nails
- Screws
- Hooks
- Rivets
- Timber connectors
- Glues and adhesives
We source an extensive range of fasteners in a variety of materials and coatings that can be utilized across all residential, commercial, and industrial projects.
Tiles
Tiles can be used on a range of surfaces with the right preparation and adhesives, including concrete, plasterboard, and brickwork. Tiles offer many significant benefits and continues to be a popular option for all budget types. It offers durability, resistance to water damage, minimal maintenance upkeep and comes in a variety of style choices including ceramic, porcelain, glass, cement, marble, mosaic, granite, limestone, and travertine which can be used for wall, floor, accent, and backsplash applications across residential and commercial projects.