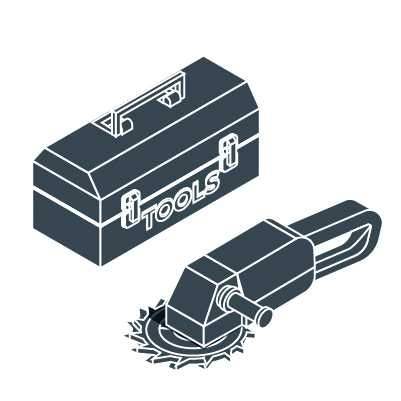 Hardware & Tools
Working with our trusted partners, Johnsons Bros Group can offer an extensive range of power tools, paints, adhesives, sealants, and accessories for small projects to large scale building plans. The JBG team and partners can recommend and supply the following products and services.
Paint and surface protection
Adhesives, sealants, and fillers
Power tools and accessories


Paint and Surface Protection
Paint finishes for interior and exterior surfaces are more than just an aesthetical consideration. For external areas, you want to consider weather conditions and UV treatment that will affect durability. Within the interior of a building, factors such as cleanability and the surface type as this will dictate the level of finish that will be most suitable. Common finishes include:
Matte paint
Is one of the most common finish for walls. It reduces visibility of imperfections in walls and ceilings and can aid in depth of colour.
Eggshell paint
Is suitable in high-traffic areas like bathrooms and kitchens and is a popular option for the body of exteriors areas as it is easier to clean and offers greater durability.
Satin paint
Is like that of eggshell but slightly glossier. It contains higher levels of UV protectant to reduce fading which is useful feature for external areas.
Semi-gloss
Contains the most reflective level of sheen and is used in areas to make a statement, both internally and externally. It also can tolerate harsh weather conditions and can withstand significant amounts of cleaning without compromising on the colouring.
High gloss
sheen is only recommended in areas where you really want an architectural feature stand-out.
To achieve the best look in any painting project the selection of tools must not be underestimated. We offer an advanced range of brushes, pads, rollers, paint poles, trays, drop sheets and spray-guns.
Adhesives Sealants and Fillers
Adhesives are used to bond two surface elements and can come in many forms to suit many different needs. We can cater for many different requirements, whether it's a flooring adhesive, heavy duty repair or multi-purpose product you require. Sealants are important in deterring and protecting surfaces from water damage. Fillers as the name, suggests are utilised on surfaces that require gaps, cracks and holes to be filled. We stock a range of adhesives, sealants and fillers for specific and multi-purpose functions.
Power Tools and Accessories
We offer an extensive range of power tools that can be used to complete any application from small scale to large scale projects. In addition to tools, we can also provide all the accessories needed to meet demands.