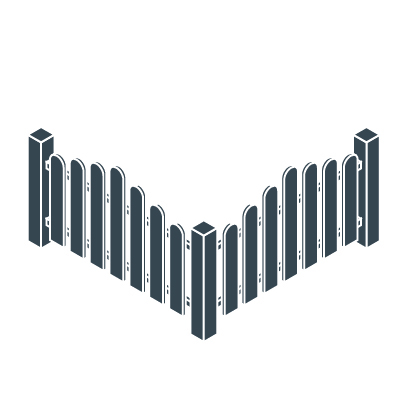 Outdoor
Johnson Brothers Group can provide an extensive range of products and services for the outdoor space of any commercial or residential project. From entertaining to providing security, JBG can provide the following;
Decking
Fencing
Landscaping Supplies
Alfresco Dining
Pool Supplies


Decking
Outdoor decking provides a great look for any residential or commercial project which also provides a platform for outdoor dining and socialising. To ensure the right fit for the build JBG can provide the following products:
Hardwood
Hardwood provides a great look for any project and also can boost the price. The natural looking hardwood is also durable and cost-effective however, it does need some care to ensure longevity
Softwood
Softwood is a budget option that is easy to install and easy to work with. Softwoods are generall produced from fast growing trees making it ecofriendly.
Composite Decking
Made of wood fibre combined with recycled polyethylene, composite decking is a good-looking, low-maintenance material. Composites come in a broad range of colors and textures that closely approximate real wood. It also offers design versatility.
Aluminium
Prefinished aluminium decking is strong, weatherproof, and (of course) rot, rust, and insect-proof. The decking "boards" are lightweight and easy to cut with special saw blades.
Fencing
Fencing not only provides security and safety but it also is a great way to decorate any commercial or residential project and popular options can include;
Timber Fencing
Timber fencing is cost-effective for homes and businesses. It is environmentally friendly and blends easily into a natural setting or an industrial setting
Metal Fencing
Metal fences are strong, durable and easy to install. Depending on which material used metal fences may need regular maintenance.
Brick Walls
Brick walls are the premium choice for fencing off a residential or commercial property. Not only to they look great but also provide the best security. Brick walls however, take a lot of time to install and can be costly.
Modular Wall
Modular walls are easy and quick to install with minimal labour costs which makes it a versatile and budget option. However, in a commercial environment it can become logistically challenging ensuring all the pieces come together.
Landscaping Supplies
Johnson Brothers Group can provide a range of quality landscaping products as well as assisting with the logistics and installations for large builds. Types of landscaping supplies include
Soil
Soil is important for the growth of healthy plants. Good soil complements existing soil, it's cost effective and easy to use.
Rocks
Rocks provide a great look to any outdoor space and can be used for both looks and practicality. Rocks can prevent plants from spilling over, keep the natural soil structure and make a garden look more "natural"
Gravel
Gravel can be used for a base for paving or a feature on it's own. Depending on the application will determine the choice of gravel.
Sand
Sand can be used for a children's sand pits or use as a base for paving.
Mulches
Two type of mulches include inorganic and organic. In organic mulches include materials such as gravel and pebbles and organic mulches are made from plant materials and animal manures. JBH can assist with the best choice of mulch depending on the project. Mulch is great to ensure good garden growth and control.
Timber
Timber is used for retaining walls, fences and other structures in the garden.
Pavers
Paving is important for many gardens. Paving can vary from a series of stepping stones to a broader path. Paving allows a safe access across the garden and prevents damage. Paving can be an expensive part of a garden.
Alfresco Dining
Alfresco dining or outdoor dining is very popular for both residential and commercial projects. It provides an entertainment area plus adds an additional room for activities. Johnson Brothers Group can provide all the products needed for Alfresco Dining. These include
Outdoor Furniture
Outdoor furniture is very important for eating outside. Outdoor furniture is usually built to be more durable than indoor alternative. From lounges, hammocks to dining sets and floor mats, JBH can provide a large variety of choice.
Lighting
Lighting an outdoor space is important for both lighting up the area and for decorative purposes. Lighting includes, fair lights, garden lights, lamps and flood lights. Solar powered lights are popular for outdoor applications.
Parasols
Parasols are great additions to outdoor areas to be provide shade to a specific area. As they are mobile and adjustable they can be set up when needed. They are great for smaller spaces including apartment balconies.
Outdoor Pot Plants
Pot plants are a great addition to any decking area of balcony, they can be placed around the area or even on the tables dining areas as decorative items, popular products for this are succulents, which are also very easy to look after.
BBQs
BBQs are extremely popular for cooking outdoors. Johnson Brothers Group can provide options for both large and small spaces that a specific to the type of cooking that's required. These include;
Gas BBQs
Gas BBQs are the most popular option and range in burner sizes. They can be installed into a gas main or attached to a portable gas tank. They are easy to use and relatively safe.
Charcoal BBQs
Charcoal BBQs are growing in popularity. They simply use coals the fuel to cook which makes them easy to install. They do take a long time to prepare to cook and can be quite dangerous.
Pool Supplies
Pools are popular for residential and commercial builds. Maintaining a pool can take time and effort however, Johnson Brothers Group can provide supplies to make it easier.
Pool Cleaners
Pools can collect leaves, sticks, and bugs. To keep them clean it's suggested to include a pool cleaner which work like a vacuum but underwater.
Chemicals
To ensure the water stays fresh pools require chemicals that prevents the water going stagnant. Depending on the pool type these include salt or chlorine.
Pool Pumps
To keep the water filtered and clean and at the right pH levels a pool pump is required. They are expensive; however, it ensures the pool is safe to swim in all year round.
Pool Toys
Pool toys are a great to add a bit of fun to the pool.