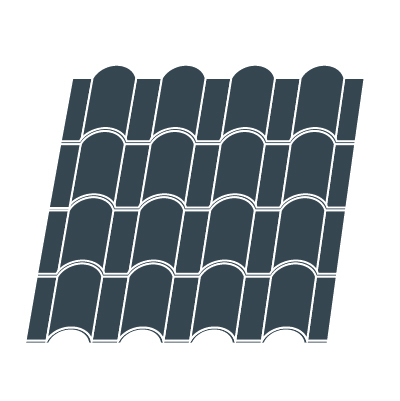 Roofing
Johnson Bros Group can offer a range of products and for premium roofing solutions for projects both small and large. Products on offer include.
Steel roofs
Facia boards
• Wood
• Composite
• Vinyl
• Aluminium
Guttering
• Facisa Gutter
• Concealed Gutter
• Box Gutter
Skylights
• Ventilating Skylights
• Tubular Skylights
• Fixed Skylights


Steel Roofs
Steel roofs are a popular roofing option as they provide versatility durability and are easily installed. To account for different needs Johnson Brothers Group can offer a range of formats across both commercial and non-commercial buildings.
Guttering
There are three common guttering systems, the style of the roofing will determine what guttering system will be the most suitable.
Facia gutter
This type of guttering combines both the guttering and the facia board. A facia gutter will significantly reduce water backflow to the roof.
Concealed gutter
Concealed guttering is a common for commercial buildings where the guttering is hidden and the facia board can act as a base for the installation of commercial signage.
Box gutter
Box gutters are popular due to their ability in handling high volume water flow and their non-obtrusive visibility from the ground.
Facia Boards
Facia boards are much more than an attachment for the guttering on a roof. Climate, style and longevity are all important considerations when selecting the right facia material for your roofing. There are four main materials used;
Wood
A common choice as it is both affordable and water-resistant with the appropriate coating.
Composite
This premium material provides more durability with its rot-resistance and colour fast feature.
Vinyl
This option is both durable and budget-friendly with lower maintenance costs and easy installation set-up.
Aluminium
Durable and multi-faceted, easy to install and caters to a large range of style choices for colouring.
Skylights and Roof Windows
A skylight, functions as a natural light source by bringing daylight into the internal areas of a building. Style selection, placement and purpose are vital considerations to determine the most appropriate skylight or roof window. There are three main types of skylights.
Ventilating Skylights (Roof Windows)
Provide a great source of natural light and are an excellent option for all room types.
Tubular Skylights
This easy installation option suits small scale enclosed areas where light infiltration can increase depth to a room, such as closets, pantries, and foyers. There is however no ventilation feature with this option.
Fixed Skylights
Fixed skylights are a common feature found in many households and commercial buildings. It can be installed within any room type that requires extra exposure to natural light.